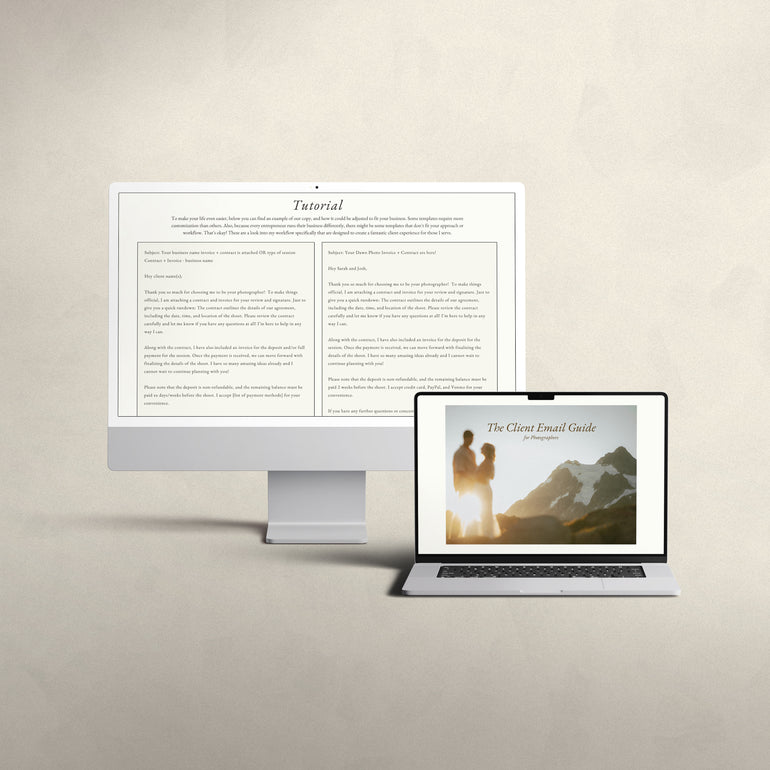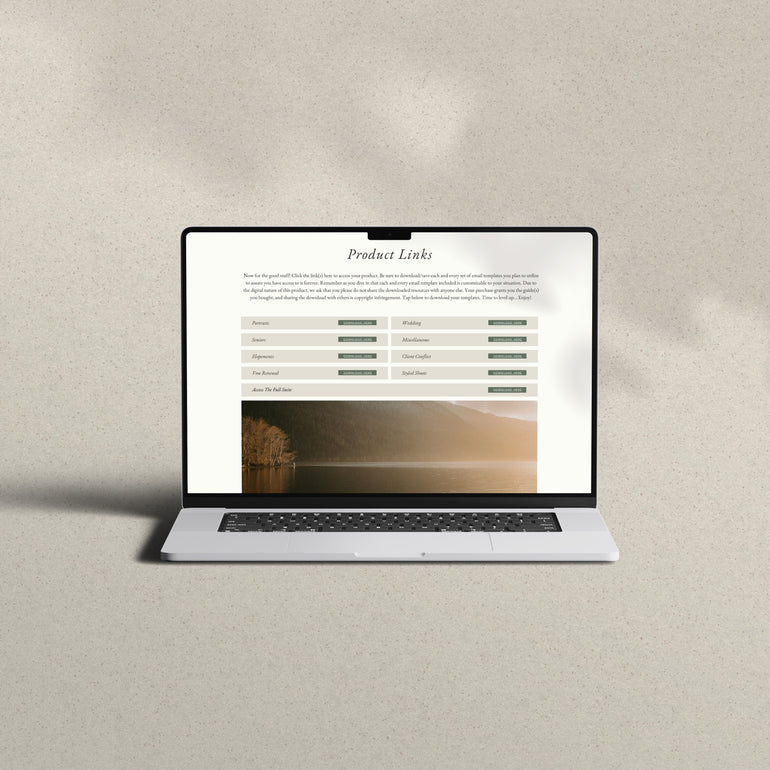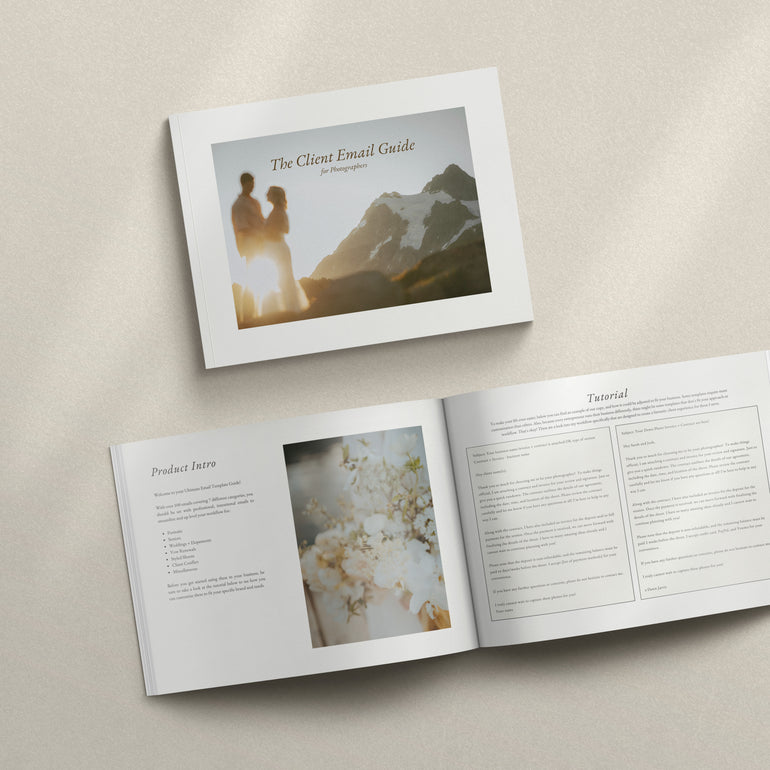 The Client Email Guide: For Photographers
Your email inbox can feel like a never-ending task, but it doesn't have to be. The Email Guide for Photographers is designed to take the hassle out of emails, while streamlining your communication with clients and vendors alike.
These photographer written, copywriter revised, fully customizable email templates include over 100 emails for: Portraits, Seniors, Elopements, Vow Renewals, Weddings, Client Conflict, and Styled Shoots. From inquiry to delivery and beyond, you can have confidence while pressing 'send' on even the trickiest emails.
---
Create a team to represent your business
Receive Raving Testimonials
The Client Email Guide: For Photographers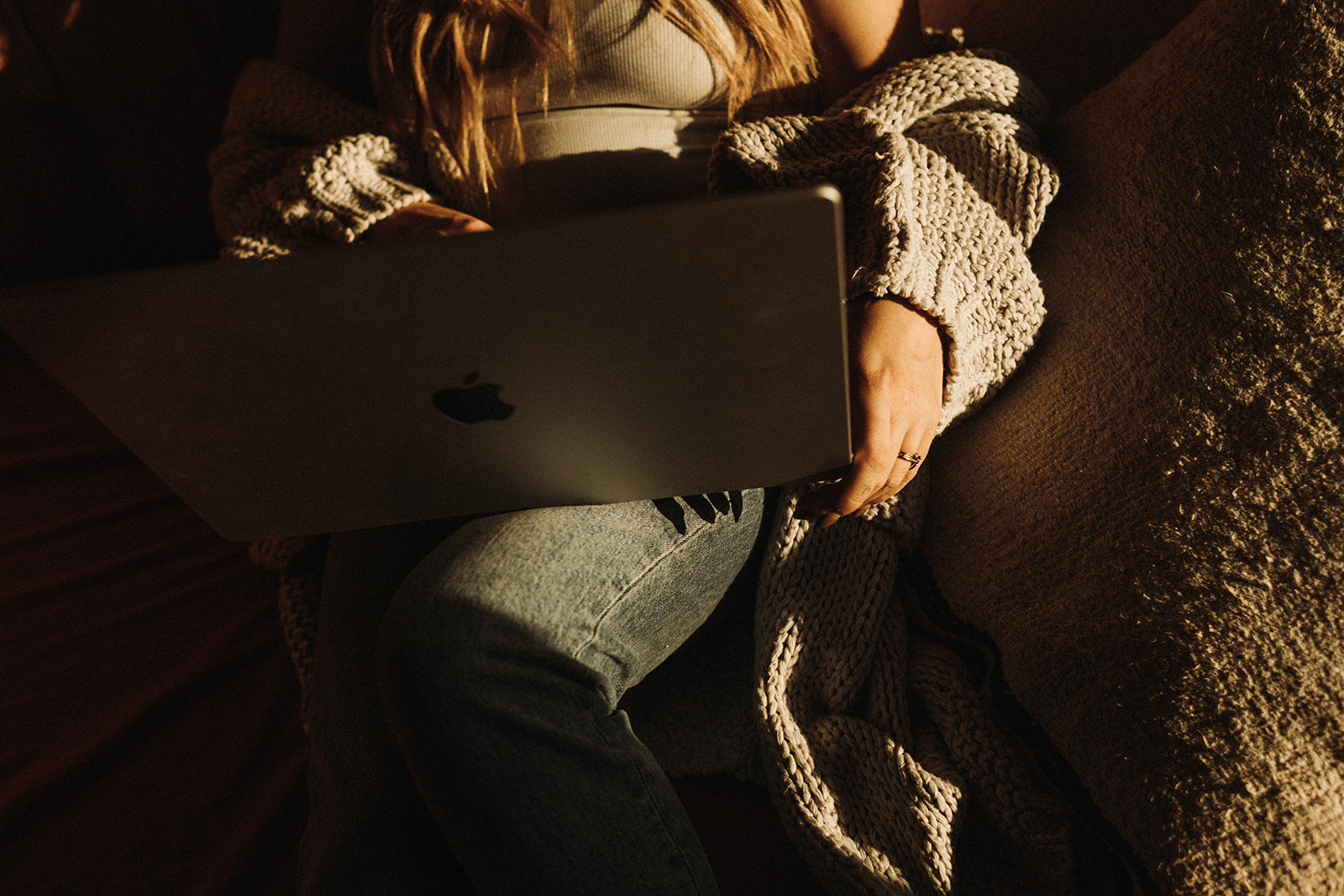 FAQ
How many templates are included?
There are 115 email templates included in this product that cover Portraits, Seniors, Elopements, Vow Renewals, Weddings, Clients Conflict, and Styled Shoots.
Can I customize these?
Yes! These are designed to be customized, and the product PDF will walk you through how to do so.
Can I use them without customizing them?
Technically yes, but they would look and sound less personal! We recommend filling in all the marked areas to fit you, your client, and your business.
What software do I need to utilize these?
All you'll need is your normal email software. Nothing fancy is needed to utilize these templates.
Do you accept refunds?
Refunds are not accepted because all of the guides and other resources are digital products for which access cannot be revoked. If you are not happy with your product, email me!
I'm not surprised one bit, as everything in Dawn's education platform is pure gold, but reading through these email templates gave me immediate peace of mind. Not only the communication and language, but the suggested structures, timelines, and follow-ups. If you are looking for a way to lock in more bookings, and streamline your workflow, this is it. I'm all about mental space, so I can focus my energy on what I love (creating) and these will give you the freedom to do just that. Truly for all levels, I couldn't recommend these more.
Marcella Laine
Portraits: 15 Emails
Seniors: 15 Emails
Elopements: 18 Emails
Vow Renewals: 18 Emails
Weddings: 18 Emails
Client Conflict: 22 Emails
Styled Shoots: 7 Emails
Misc: 2 Emails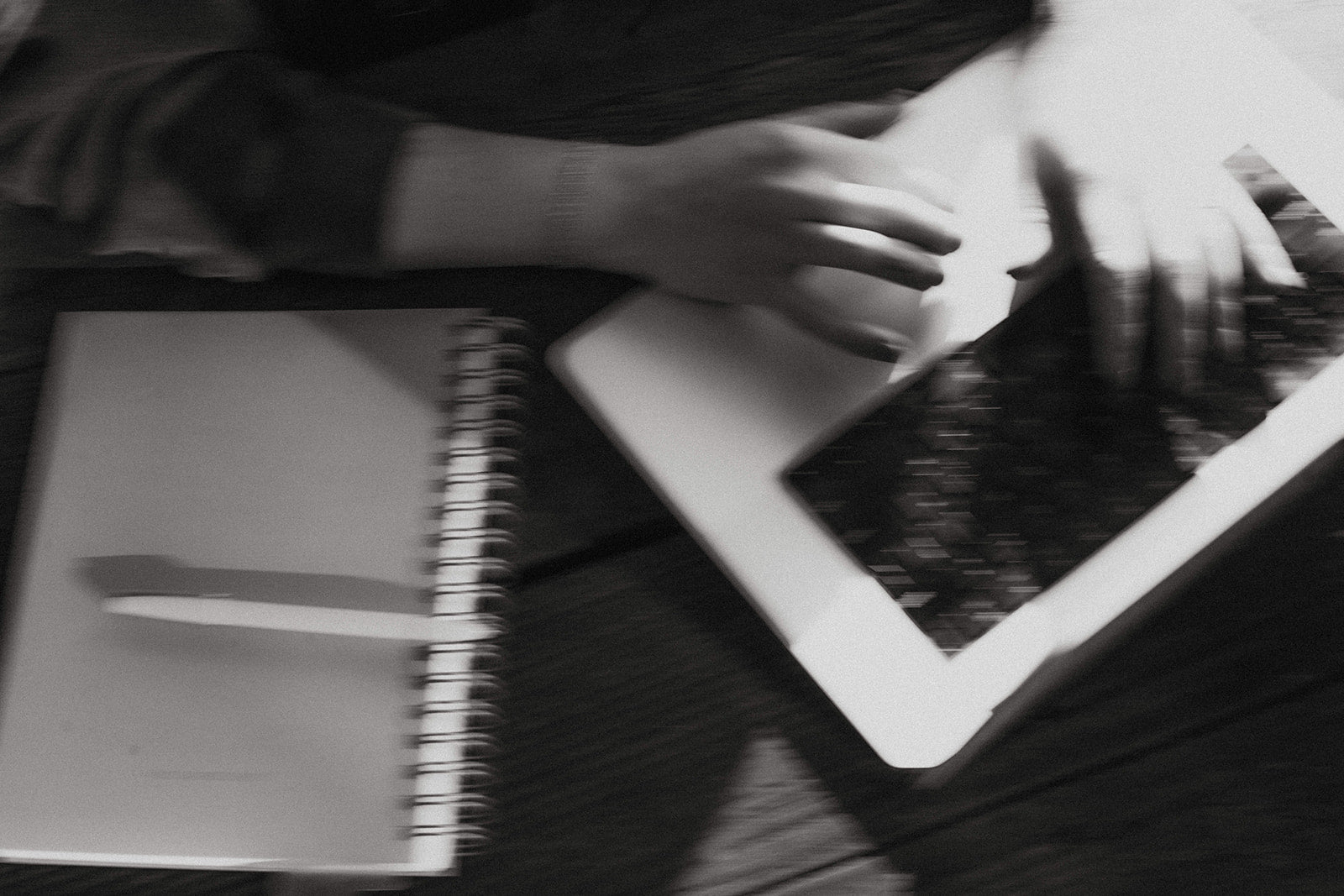 the ultimate
Email Templates Guide
If you've been struggling to create your own email templates, this is the best ever ya'll. It's so easy to tweak these into your own style, created the canned emails in your email service or CRM + you're ready to go!!!
you need to
Create a system
Your business is going to be busy, and filled with 9183098 other tasks. Make emailing the easiest task you have with these email templates :)