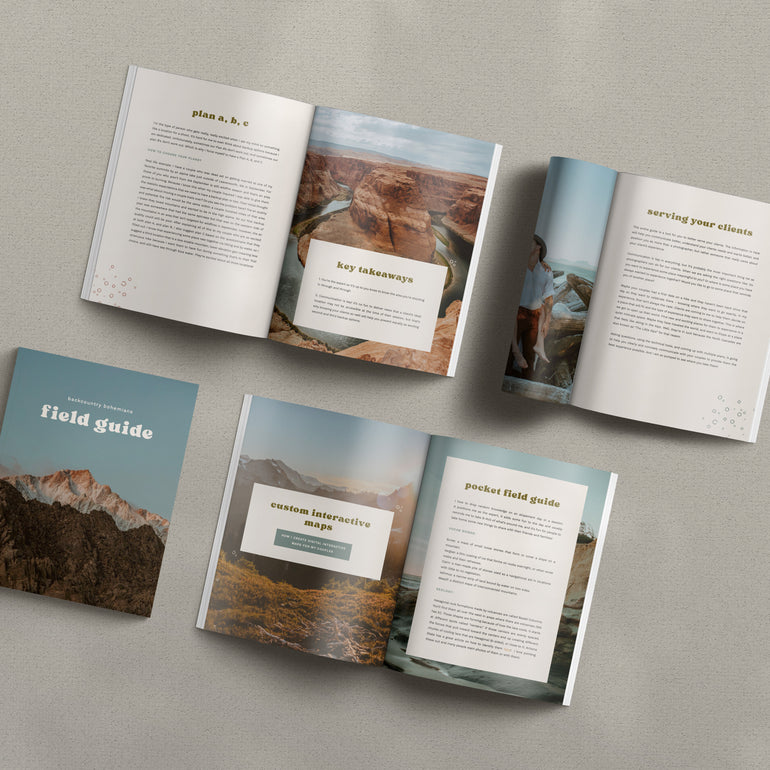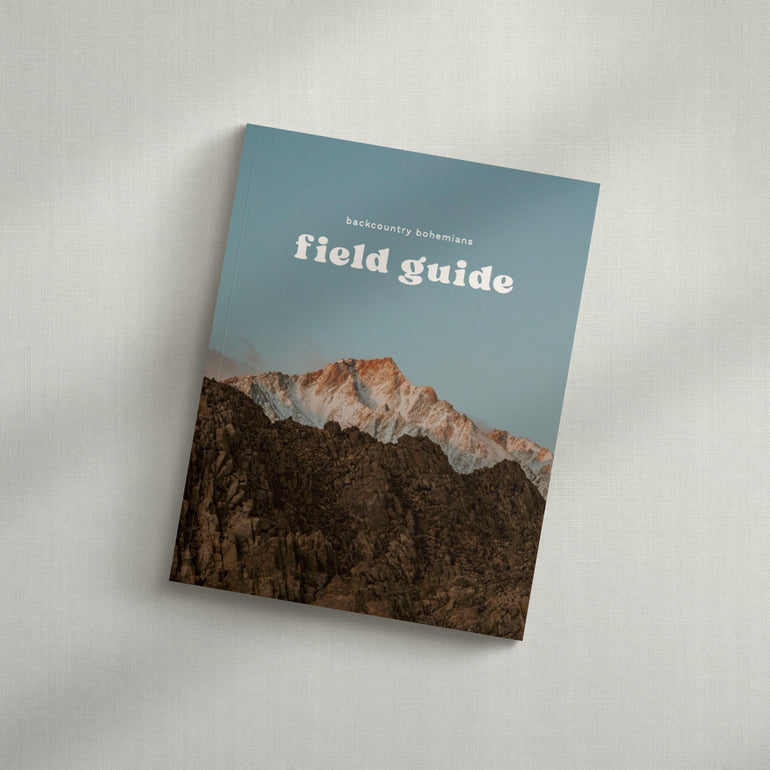 Pacific Northwest Field Guide
A digital guide that teaches you how to navigate location changes with clients, locate new and epic locations that make your clients feel unique and valued, and gain the tools to make your own empowered + expert decisions in the planning process and on the fly!
This guide is packed with ways to up level your business and help elevate your client's experience. You'll leave with how I create custom, interactive maps for my clients, how to communicate weather, multiple plans, impress your clients with new, expert vocab, and so much more!!
---
Best Client Experience Ever
Confidence in location scouting
Create plans A, B + C for clients
Pacific Northwest Field Guide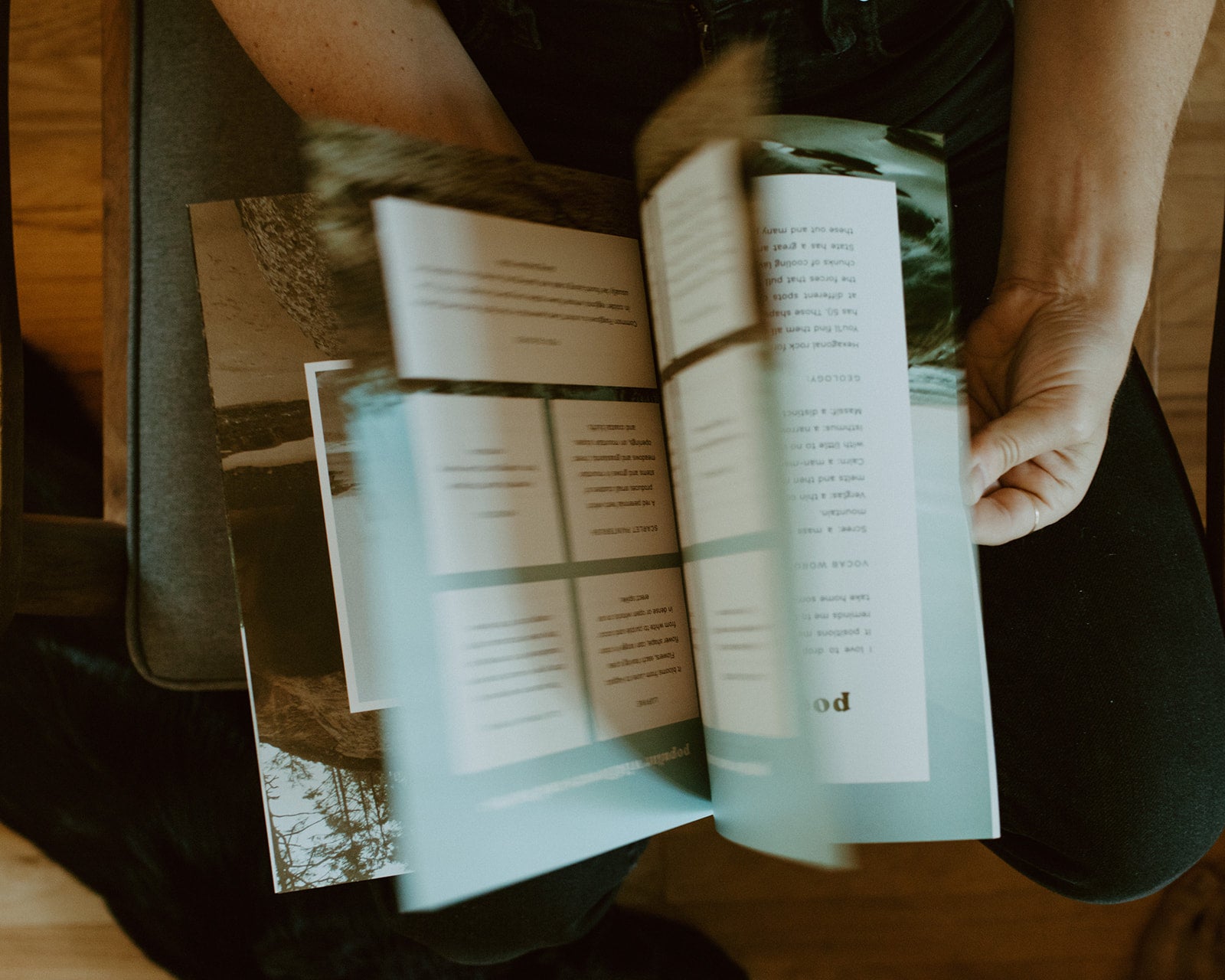 FAQ
What is a field guide?!
It's a guide that teaches you how to properly location scout, how to help your client find the perfect locations for your shoot,
Why do I need this guide?
1. It's a game changer for your ability to level up your adventure elopement client experience
2. It'll give you all the confidence and knowledge to help your clients achieve the most ideal shoot.
3. Always have a plan A, B + C.
4. There is a lesson on creating an interactive map guide for your clients, and it's truly UNREAL.
Do you accept refunds?
Refunds are not accepted because all of the guides and other resources are digital products for which access cannot be revoked. If you are not happy with your product, email me!
Nothing screams better client experience than this guide!! Devin has gone above and beyond for ALL of her clients to provide this next level service of not only being an amazing photographer but also being fully knowledgeable in locations, light, seasons, and more! This whole guide teaches photographers/creatives, gosh anyone, how to do this for ourselves + our clients too! It's truly that next level our clients deserve from us! By learning all the things that Devin has provided for us in this gorgeous guide, we can provide a better experience, a more prepared adventure + of course, phenomenally better photos! I cannot wait to implement all these new tactics + mindsets!  
Dawn Jarvis
Holllyyyy shit, Devin held *nothing* back in this field guide! Devin's business, Backcountry Bohemians, is the most aspirational example of what it means to combine a reverence for the outdoors, the prioritization of client experience, and absolutely stunning artistry. The tools + tips Devin provides are invaluable — she details everythingggg from client communication tips, to how to build an interactive map, to planning around the best lighting. This guide isn't just a ton of text full of education — there's also pages full of conveniently linked resources, apps, tools, and PLAYLISTS curated based on the terrain you'll be shooting in. I'm not even kidding, Devin is the real deal. EVERY photographer + videographer with ANY interest in breaking into the outdoor adventure space and serving the hell out of their clients while doing it needs to snag this guide. 
Shayna
22 Pages
Sunrise v Sunset
Plans A, B + C
Gear Protection
Hiking Tips
ADA Accessible Locations
Leave No Trace
Flora, Fauna, Fungi
Pocket Field Guide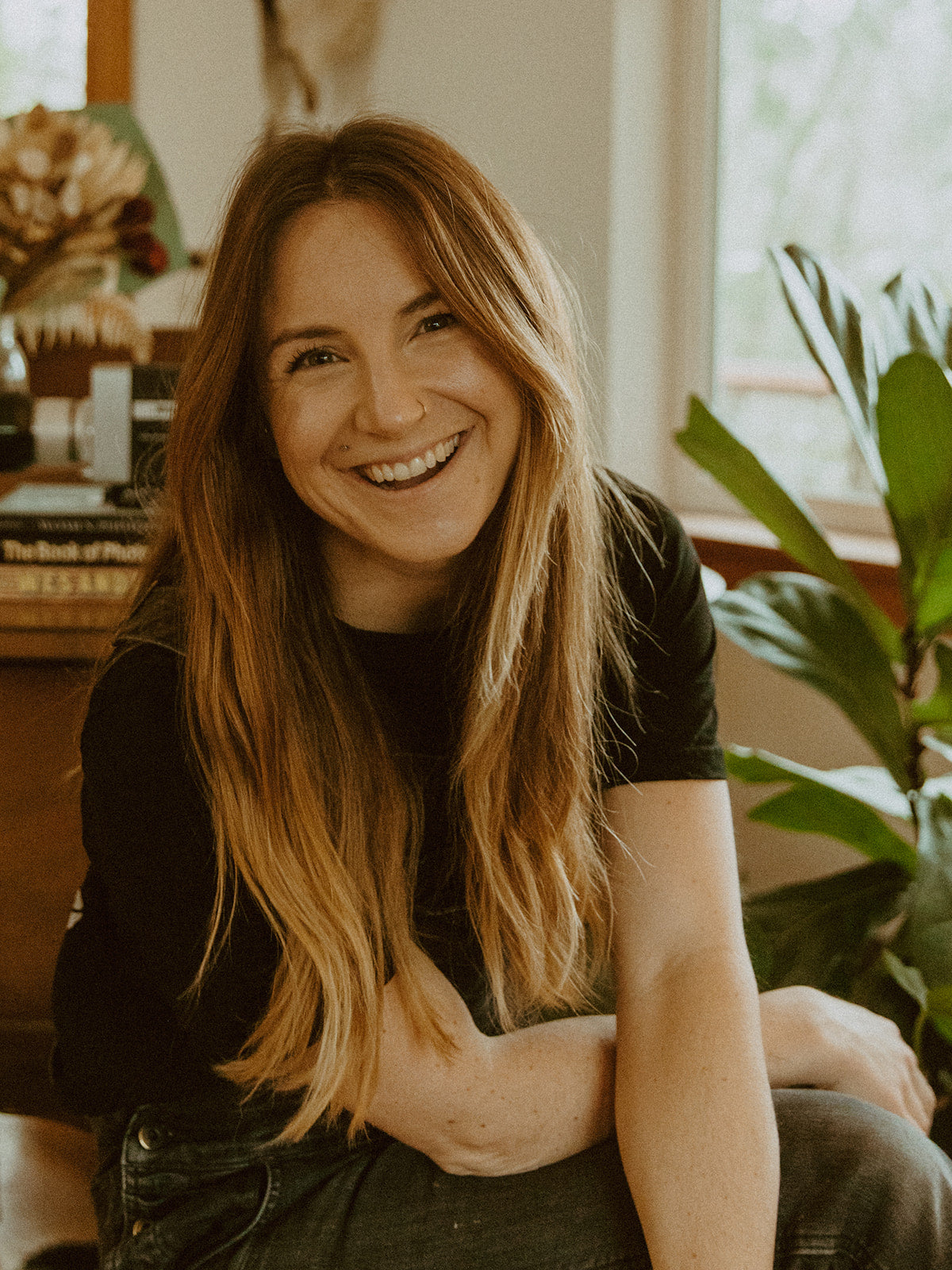 your adventure educator
Devin Larson / Backcountry Bohemian
Hey friends! I'm Devin (she/her) of backcountry bohemians. I'm an avid adventurer, coffee container, and dilly dally-er. I've climbed 14ers in Colorado + Washington; swam with the phosphorescent off the shores of Nantucket; cliff jumped on the coast of Spain. As a Washingtonian my heart belongs in the outdoors, but I found a love for traveling in college. These two things have allowed me to see and share so many amazing locations with my couples! And now I want to share with you how to take your couples to EPIC locations, be prepared for all types scenarios, effectively communicate with your couples about planning an adventure, and creating custom maps to wow your clients!!
Follow me here :)
client experience
lets make a diffference
This guide is truly a gamechanger, especially if you are an adventure elopement photographer. It will teach you about the outdoors, help you teach your client + give you the upper hand on all location scouting needs.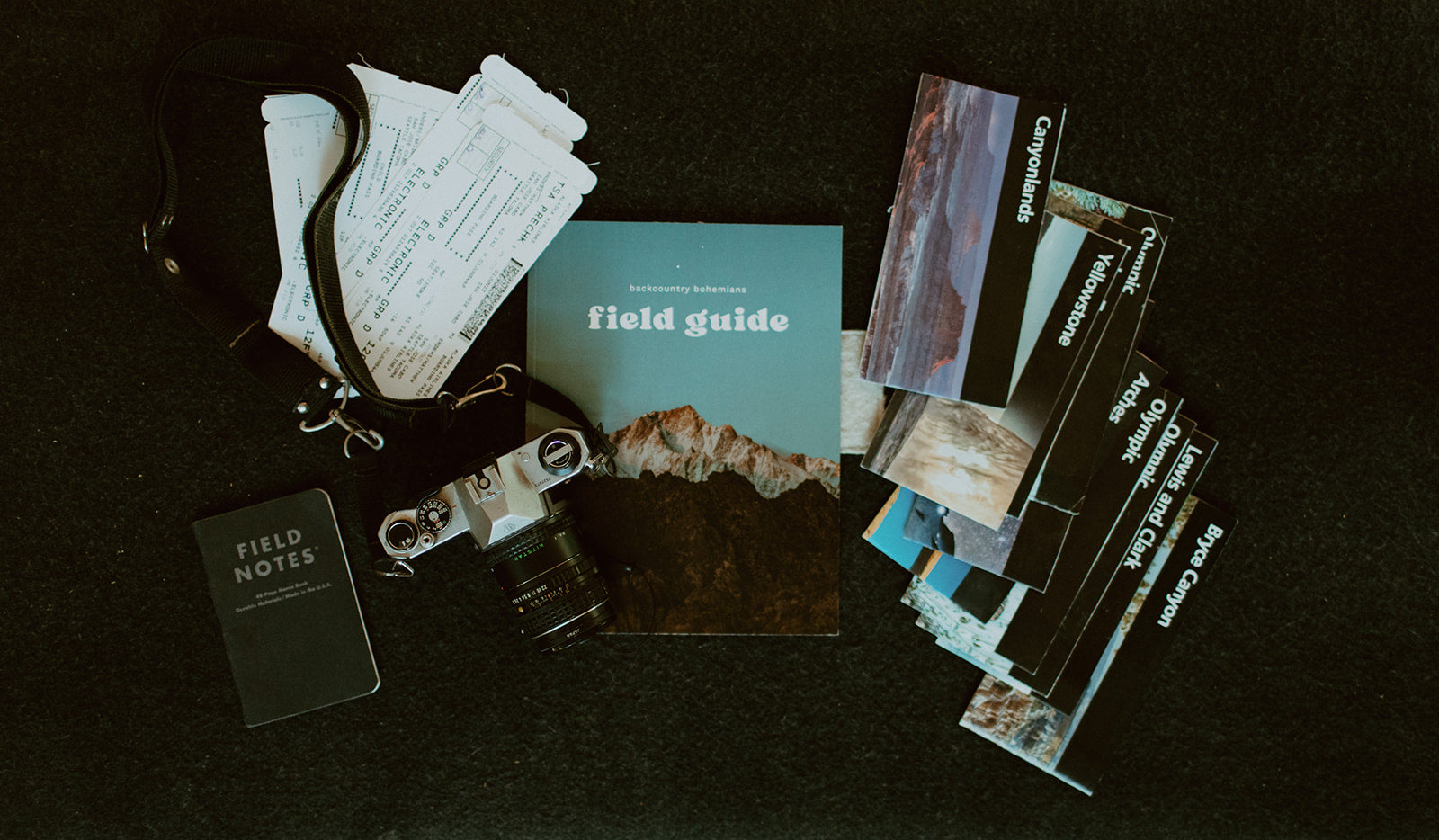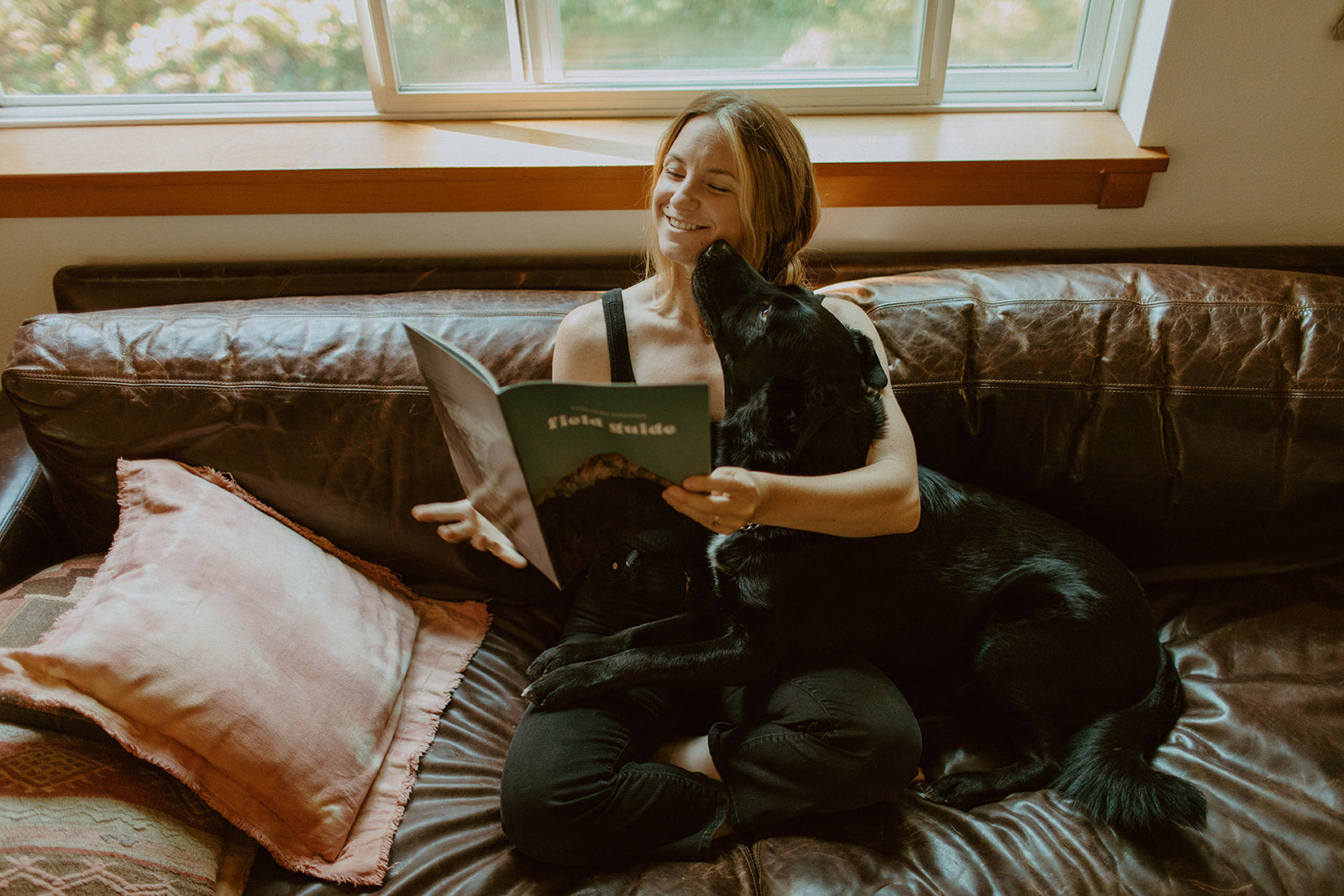 raving testimonials
Plans A, B + C
Have you ever been at a shoot, and the location was either closed up, not looking the you hoped, or maybe due to weather its not available to get to....this guide will help you SO much to never be in that situation again.